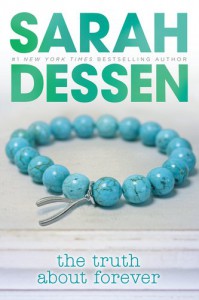 I am not really the type that enjoys chick-lit or real-life-scenarios teen (few exceptions are John Green books, etc.), so this rating is pretty high for me.
As far as teen romances go, this one seemed pretty cool to me. It was only slightly cheesy, but could've been legit. Besides, I know a real live Jason-like character out there and he's a complete douche (so I like to think he suffered).
I also love the entire chaotic mess of Wish. Pretty much what I loved and hated about bartending too.
I don't know if I'll be able to stand the rest of Dessen's books, but I'll try my hardest. I need a break from all that paranormal crap. :D